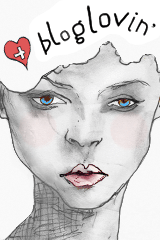 You may remember a few weeks ago that I announced that I had managed to not only reach, but to surpass my target of bloglovin' followers for the year, in a matter of mere months! I had wanted to reach 250 followers by the end of the year, but now I am sitting on 291 followers and really I have all of you to thank for that!
Now I'm sure you are all wondering now I reach my target, whether I will be setting a new one, so I'm being rather ambitious, and setting myself the goal of reaching 500 Bloglovin followers by the end of 2015, and I hope that you will all continue to support me in reaching this target!
In my last
post
, I asked you all what you might like to see me giveaway to celebrate reaching my target, and here is what you asked for...
It seems as though my readers love LUSH just as much as I do, because that is what I will be giving away, a mystery LUSH bundle worth at least (but probably more than) £20! I will also be giving you the chance to let me know what ONE Lush item you are desperate to get your hands on, and the lucky winner might just receive what they ask for in the mystery bundle that makes it's way to them!
The giveaway will run from now until the 8th of May 2015, so you have a month to get your entries in using the widget below, good luck to you all, I can't wait to put together the mystery hamper for the lucky winner!