Welcome back to Beauty Besties! Where myself and the wonderful Kerrie of
Pish, Posh and Polish
both do a blog post/video on the same topic every Saturday. As you may be able to guess from the title of this post, this week is all about skincare. Now I know I have done a video every week for this link up so far, but this week I didn't have my camera with me, so have decided to do things the old fashioned way and write a blog post! Don't forget to go and check out Kerrie's post
here
.
My skincare routine is actually pretty simple to be honest. I'm not one for a tonne of fancy products that claim to do all sorts of magical things, I'm happy with the basic. Mainly because I severely lazy in general...
First off my face wash. I use this every day in the morning and at night once I have removed my makeup. This Simple one has no scent, and is just a basic face wash. Nothing fancy, does the job. It removes any extra makeup that I have missed and also excess oil on my face.
Then every other day, normally in the morning when I am in the bath, I use the St. Ives Apricot scrub to exfoliate. I gently massage this into my face and it helps remove any dead skin and help control blemishes. The best thing about this face scrub is the exfoliating beads are made from crushed walnut shells, so they are entirely natural and you don't have to worry about them harming the environment once they have gone down the drain.
I swear at the moment, my skin hates me, I have a lot of blemishes and as soon as one disappears another shows up in its place. So I have been using this Simple Spot Zapper after washing my face and before makeup to help reduce redness and swelling. It's very good at reducing the bigger blemishes I have and it helps to dry them out over a few days.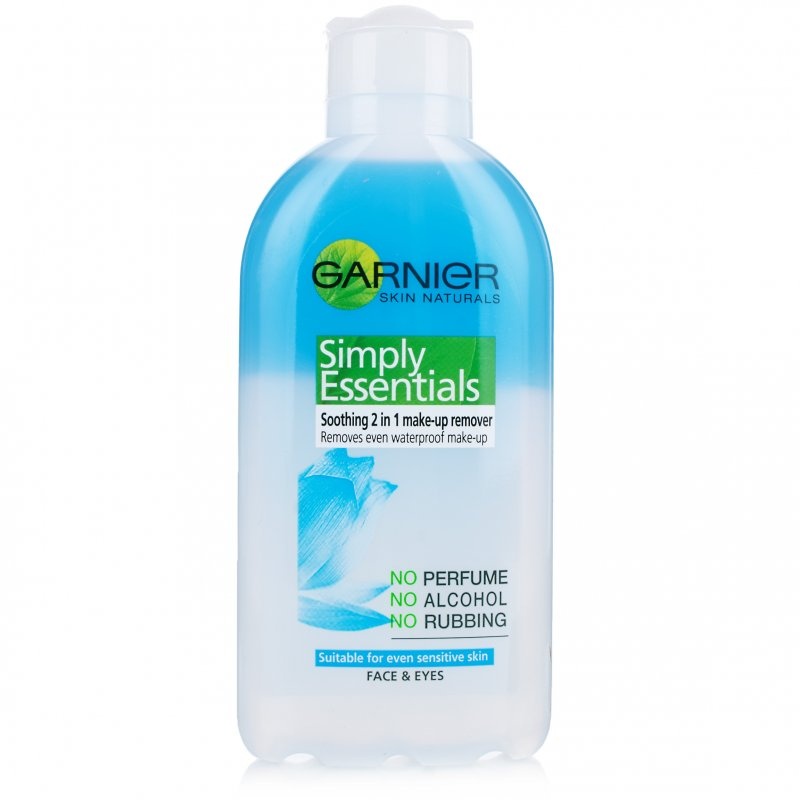 My current favourite skincare product is my Garnier Simply Essentials makeup remover. I use this every evening to take my makeup off before I wash my face. It has a micellar water and also and oil in it, so you mix the two together and it takes everything off. I have even used this on Benefit's They're Real mascara AND Liner and it's taken them both off with no trouble, and no need to scrub at my eyes. I'm just so impressed at how it cuts through the makeup. Also despite containing oil it doesn't make my face feel an extra oily than normal, however this could also be to the fact that I normally wash my face immediately after using.
So there you have it, my very basic skincare... Let me know in the comments what products you use, and whether you recommend any for me to try on my oily skin?