This week I have been getting my hands on a few new games and apps, so I thought I would share with you some of my new favourites, in the hopes that you will enjoy them too!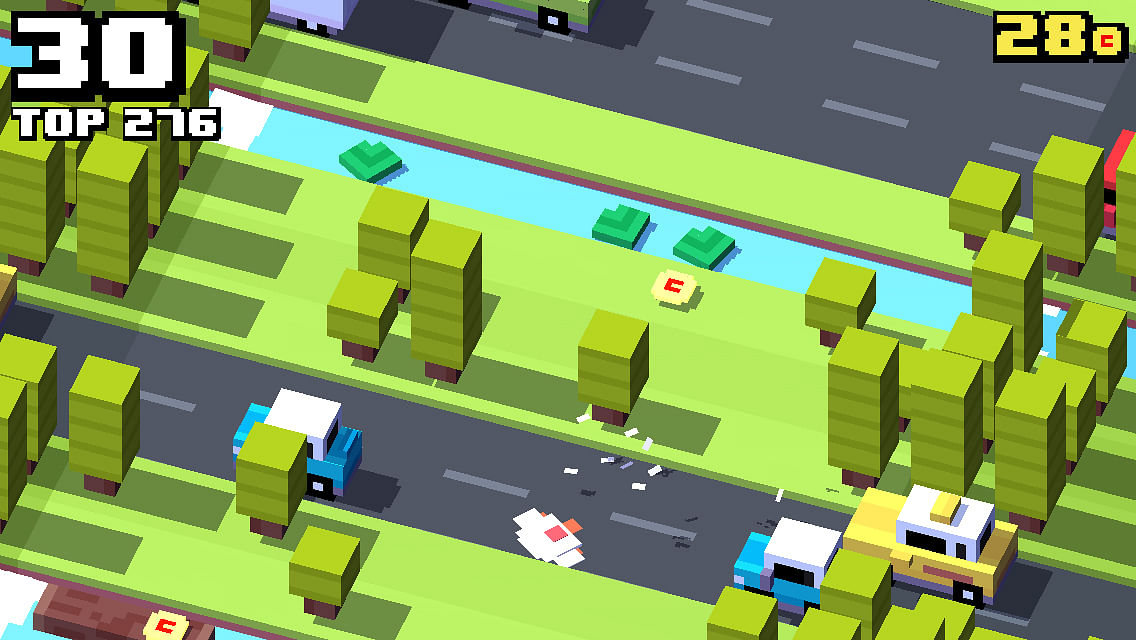 Crossy Road is an app that I was actually introduced to by the Youtuber Amazing Phil, and the first I heard of it was that he had suggested a character to the makers, and they had put it in the game and let him voice it! Now I'm always game for an app where the developers have a sense of humour, and this app is certainly one of them. It's essentially like frogger, you try to cross as many lanes as you can, but there are a tonne of different character you can do it with. Some are unlocked through purchasing, and others you can win by spending your coins on them. This game is seriously addictive, and will have you desperately trying to beat your highscores, so only download this if you are ready to get sucked in!
Just before Christmas I made a bit of a mistake and purchased Tim a game on Steam, but he had actually wanted it on Playstation. Thankfully after explaining this to customer services they agreed to swap the game I bought for Steam credit, so then I only had to figure out what to spend that on. I went with Scribblenauts Unlimited. It's a quirky little game where you use a magic notebook to make objects appear in the world to help people. It's pretty funny as you can think outside the box a lot with these, and you can also download creations that people have made on Steam to grow your catalogue.
This is by no means a new game, but I have finally gotten my hands on a copy and I have loved every second that I have played of it so far. It really brings back great memories of playing Mario cart on my uncles N64, and I love it as much now as I did then. This version brings a few new cool features such as the hand gliders and water sections, making it all the more exciting! I really need to find some friends who have this game so that we can play together...
I have been looking for a game like Star Stable for SO long, and I can't believe that I have finally found it! It's basically an online RPG for girls that revolves around horses! There are quests and you can join riding clubs, and do races and competitions... honestly thinking about it makes me so excited, and I kick myself knowing it has been out there for so long... It is free to play up to level 4, but if you want to play it further you do require membership, which is called 'star rider'. As a Star Rider you get access to the whole online world, you get 100 Star coins a week (which is the in game currency), You get exclusive items, horses and abilities, and you can create your own riding club!
Membership ranges from £4.95 a month up to £49.90 for lifetime membership, which isn't actually that bad if you ask me. I'm currently playing it for free, and I haven't decided whether I'm going to take up a membership or not yet, but I probably will. If anyone else joins and wants to add me as a